"City is one of the best books we have laid eyes on this year…"
– My book City has just been published in the UK. Out next month in the US. An early UK review. (via pdsmith) (Looking forward to reading this one!)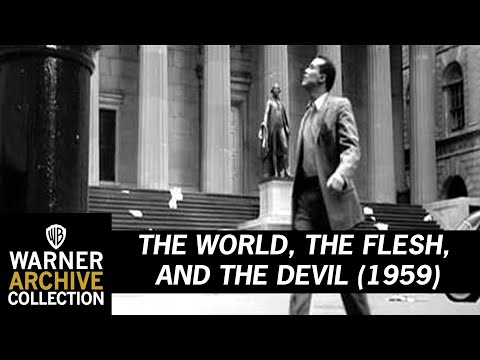 History of urbanism in the 20th century in 10...
Manu Fernandez from Human Scale Cities has collected a handful of videos that illustrate the history of urbanism. Happy viewing!
Free report: The Life and Death of Urban Highways
A new report jointly produced by the Institute for Transportation and Development Policy and EMBARQ, "The Life and Death of Urban Highways," re-appraises the specific conditions under which it makes sense to build urban highway and when it makes sense to tear them down. Download it here. 
Open Source Cities: How To Live In A City (1964) →
opensourcecities: A quirky documentary on urban living and placemaking, How to Live in a City (1964) was produced in cooperation with The University Council on Education for Public Responsibility. The Council, which operated from 1961 to 1975, funded a successful project on urbanism, examining the…
The True Cost of Unwalkable Streets →
The Atlantic Cities blog spells it out. 
Painting the town - literally
Creating an intervention through road paintings. Wonderful stuff. From the Pop-Up City blog. 
Get out and walk! An interview with the...
National Geographic ran a cool interview with Max Grinnell on his favorite cities to walk in and how walking opens up a whole new experience.
Punk rock meets new urbanism →
If boring, cookie-cutter tract homes are bloated 70s arena rockstars, then what - and who - are the punk rockers?
3 tags
Ripping out mid-city elevated structures
We've all read about San Francisco's Embarcadero Freeway, Boston's Central Artery, and the Alaskan Viaduct in Seattle. Each have one thing in common: during the 1950s they were built smack dab in the middle of thriving downtown areas ripping out neighborhoods and destroying communities. They also have another thing in common: all three have been ripped out (they're...
1 tag
Chicago's Navy Pier: Design options abound
The Chicago Tribune unveiled plans from design teams for the redesigned of public spaces at Navy Pier in Chicago. Five design teams will begin showing their plans for redesigning the public spaces of Navy Pier at the Museum of Contemporary Art on Tuesday and Wednesday. Check out the gallery here.
1 tag
I'm sure it has a nice personality
They're hated; they're ugly; no one likes them or wants to work or live in them. They are ugly buildings - and they ain't going anywhere. In fact, these architectural monstrosities might be getting saved from any future destruction. 
When hip hoods de-gentrify
An oldie but a goodie from 2007: What happens when a hip, upcoming section of town actually de-gentrifies?  New York magazine breaks it down here. 
The politics of historic neighborhoods
A group of Buckman neighborhood residents (in Portland, Ore.) is working to establish part of the neighborhood as a national historic district. The Buckman Historic Association will apply next year to have the area bounded by Southeast 12th and 20th avenues and Morrison and Ankeny streets listed on the National Register of Historic Places. Not so fast. According to the Oregonian limits on...
Would YOU marry a building to save it?
This woman did. 
2 tags
Boston City Hall gets reviewed...on Yelp
On Yelp, everyone's a critic, and that includes architecture. Great piece from the (newly discovered and fave) Evolving Critic on Yelp reviews of the oft-maligned Boston City Hall. 
2 tags
Food carts = community builders?
Downtown Portland food carts not only provide delicious and quick meals for hungry office workers, students and residents, they also offer "fourth places" and even, as this post from Portland Food Carts lays out, a rejuvenation of once-ignored places. 
Watch
Just returned from a trip to the Big Easy. There's a post brewing on my observations soon. Meanwhile, here's a quick video of life along the mighty Mississippi. 
3 tags
Top five apps for exploring the city
Read it here. 
Zero energy for multifamily?
A piece I wrote for BUILDERnews last year on trends in net-zero for multifamily. The time has come - maybe. 
"It is so easy to blame the decay of cities on traffic…or immigrants…or the..."
– Jane Jacobs (via pdsmith)
Lewis Mumford on cities, 1963 →
Watch
From the Hawthorne Bridge, Portland, Ore. Marquam Bridge in background. Between the two will be the Milwaukie- Portland Light Rail Bridge in 2015.
Watch
Chicago the Beautiful, a short film from 1948. 
Map of London sewers, 1930 →
2 tags
Watch
Trading Centers of the Pacific - a historical look at how cities grow. 
Watch
Downtown Portland from the 33 line.